With limited visibility that comes with operating a Ford Transit, especially while driving in reverse, adding a reverse camera can simplify the driving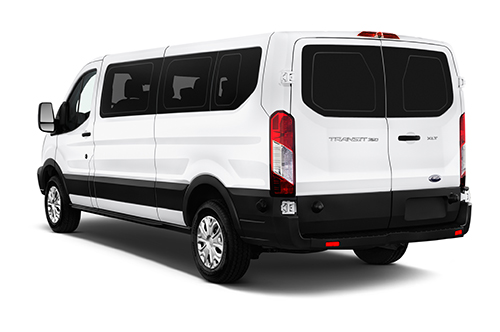 experience.  The size of the Ford Transit and limited visibility behind the vehicle increases the risk for vehicle damage, and even worse, potentially fatal backover crashes.   PCAM-FFT14 eliminates rear blind spots and significantly reduces the risk of drivers.  Its clean aesthetic and factory-matched design, replaces the factory brake light with this discreetly disguised camera.
 Key Features:
Sensor Type: 1/3" CMOS
Illumination (LUX): 0.1
Viewing Angle: 170°
Water/Debris-Proof Rating: IP68
To complete the set, EchoMaster offers two Ford-specific rearview mirrors with 4.3" monitor: PMM-43-FTM-PL with adjustable parking lines, and PMM-43-FTM-ADPL, which features auto-dimming and adjustable parking lines.
For drivers seeing to completely eliminate blind spots in their Ford Transits, pairing the PCAM-FFT14 with rearview mirror replacement PMM-7333-PL and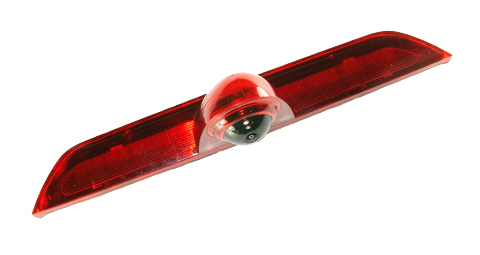 two PCAM-BS1s is the perfect solution.  The two side blind spot cameras mount under the Transit's side mirrors and are triggered on when the corresponding turn signal is used.  When placing the Transit in reverse, PCAM-FFT14's rear view will be displayed across a large 7.3" monitor.
PCAM-FFT14 is available from authorized EchoMaster dealers at a suggested retail price of $215.99 and boasts a three-year warranty.